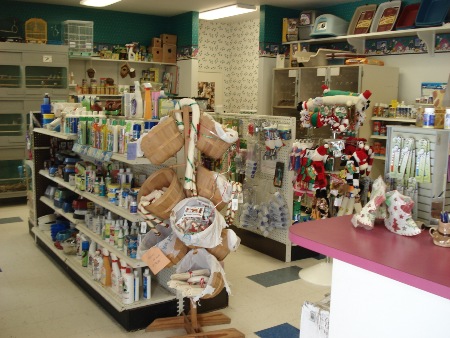 Family owned for over 17 years, the Dog House etc. has become not only the local choice, but a regional source for pets big and small. Our mission has remained the same – to provide healthy, happy animals for pet people. We believe in raising and providing quality pets and pet supplies because we have a passion for animals and placing those animals with loving families. From our House to your home, we wish to help you find the best critter for your lifestyle.
We've been coined the biggest little pet shop – for good reason. We're not a chain store, and although we think we could inspire an outstanding animated Disney movie, we have no real claim to fame. We simply want to serve our community by sharing the joy that comes in many creature forms. Keeping your pets healthy and happy is a priority. If we don't have the product, animal, or answer to your question – we'll do everything we can to meet your needs!
History

It started as a hobby, turned into a passion, and became a career. We have over 30 years of experience in raising dogs. In 1998 we took over ownership of the Dog House and have been serving the Sheldon area and beyond with the only full line pet store in the area. You can never fully predict animals, but we've gained a lot of knowledge through our experience and working with other professionals.
"They are all very nice! This is my second dog that I have gotten from the Dog House. The first one "Asta" lasted 15 years, and I know this new little one "Riley" will last just as long. Thanks Dog House for all your help and for "Quality Dogs", it's a Great Place to get a new pet!"
-JoLynn
---
"Laura is one wonderful helpful woman. If they don't have it she will do what she can to try to get it. And they are so clean, and reasonable as far as price. We have gotten so much stuff from there and all of our fish."
-Kristi